Being a third party marketing firm, Havener Capital Partners often writes blogs about marketing and sales topics for mutual funds and mutual fund wholesalers. However, we also have conversations with RIAs about marketing too, and we found ourselves having an in-depth conversation at a recent conference.
During a keynote session, we heard some statistics that suggested creating a marketing plan may be as equally challenging in wealth management as it is in asset management … which led us to the question, "Why? Why is building an effective marketing plan challenging for RIAs?" In that exploration, we found a lot of similarities to our work with mutual funds.
First, the back story. We just returned from the Financial Planning Association's annual conference.  There were at least 1,000 advisors in attendance hoping to gain new industry and market insights, hear best practices to better serve their clients, and share ideas on how to grow their businesses. During a general session from FA Insight on their recent study, Growth by Design, Eliza De Pardo discussed what separates the standout RIA firms from the average RIA firms. There was a glaring statistic she threw out there: of the advisors FA Insight surveyed, only 50% said they had a marketing plan… and ONLY 10% felt they had an effective marketing plan. This statistic was shocking, and hence, the in-depth conversation.
So if you are in the 90% of RIAs who either don't have a marketing plan or feel their plan is ineffective, we wanted to share one big idea for consideration as a critical component of a successful marketing strategy: Who is your target client – do you have a niche?
Why does a target client or niche matter? If you don't know to whom you are marketing, how can you know what is important to them or what problems you solve or where to find them in order to engage? Here's a broad definition of a target client persona:
Target client personas are fictional, generalized representations of your ideal clients. Personas help us all — in marketing, sales, product, and services — internalize the ideal client we're trying to attract, and relate to our clients as real humans. Having a deep understanding of your target persona(s) is critical to driving content creation, product development, sales follow up, and really anything that relates to client acquisition and retention.
So… do you have a target client or niche?
"Yes, our RIA has a client niche." Great news! Couple more questions for you: How broad is your target client persona? Is your niche "ultra high-net-worth individuals nearing retirement"? That target client persona represents such a large group of people – it's almost like marketing to everyone. (Think of mutual fund managers who say, "My fund is a perfect fit for everyone." Reality: No, it isn't.) Each of the constituents in a broad category could have very different, unique needs on the path to retirement. Is there a way to narrow that target client persona to something more specific? If you can find a niche client base that you're passionate about, that you understand, that you are an expert in, you will be able to create a well-defined and effective marketing plan, and by doing so, reach the clients that you can serve best.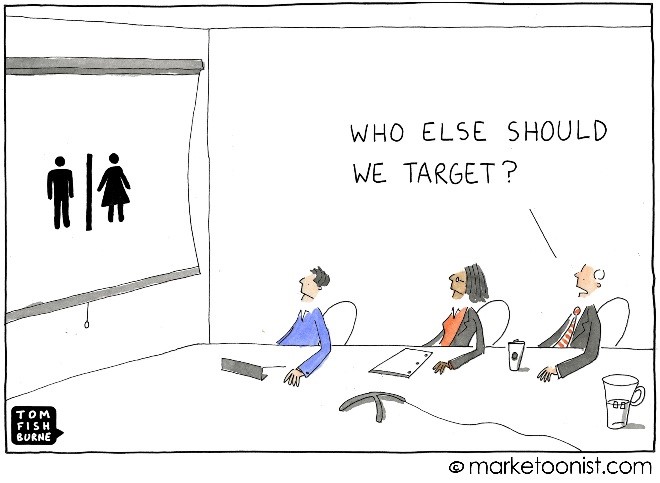 "No, our RIA doesn't have a client niche." No problem – you might actually have a target client, but you haven't identified them clearly. Yet. Here's some potentially interesting homework: Apply the 80/20 rule to your current client list. Which of your current clients comprise 80% of your assets? What are the commonalities between them? Age, investable assets, profession, challenges, goals, geographic location, etc. Can you start to build a target client persona after this exercise?
Need some examples? We've got you covered.
At the FPA conference, we met an advisor who specifically advises church employees. When we asked him how many other firms are focusing on church employees he said, "One. Mine." He mentioned there are not many firms in the wealth advisory space that look to specialize in a specific client base. (In depth conversation ensued… again. (Yes, we find these topics fascinating.))
There was also this recent article in Financial Advisor Magazine featuring Seattle-based Brighton Jones, a $4.5 billion RIA firm that built their business around young tech entrepreneurs in their 20's and 30's. These target clients often had incentive stock options, restricted stock, deferred comp and other complex benefits that were a perfect fit for the Brighton Jones founders who had tax and accounting backgrounds from Deloitte & Touche. (Side note: their firm is also pretty bad-ass and the article is a great read on entrepreneurship.)
In our work with mutual funds and RIAs, we have hundreds of conversations with advisors and have only come across a few firms that have a niche client base.  However, for the ones that do, it seems they have a pretty good handle on the problems they solve, relevant content for their target clients, and their overall marketing strategy. It is clear on the websites of these RIAs that they have a target persona they are focused on helping: they have educational pieces for those target clients and they have often identified specific conferences/events they will attend/host to reach more of those clients.
Whether you find it is anesthesiologists, pilots, or young tech entrepreneurs that are your core client base, identifying your niche will help you put yourself in your client's shoes, create more relevant content and marketing collateral, and ultimately, develop a more focused vision of where your RIA's business development strategy is heading.
What exercises have you used to develop your target client persona? Share your ideas!
---
About the Author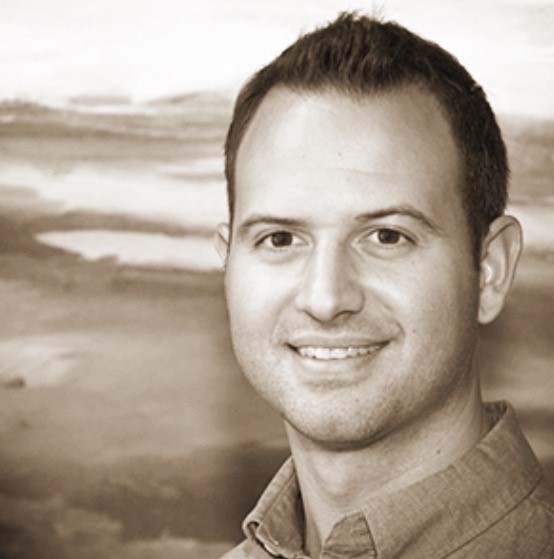 Theo Bakolas is a Sales Development Associate for Havener Capital Partners. He is responsible for identifying potential investors for Havener's clients, conducting interviews and research, and presenting Havener's clients as potential investment options. He lives in the Boston metro area and enjoys traveling. Theo also loves fishing, and during the summer, he can be found in Cape Cod almost every weekend casting for striped bass.