Welcome Fall With A [FREE] Inspirational Screensaver!
Are you tired of looking at the same computer screen picture every day? Each month, the graphics team at Havener Capital Partners, a third party marketing firm, will be providing you inspirational wallpapers to motivate and make your screen come to life. All will be free to download and compatible for a variety of screens and resolutions.
In The Great Gatsby, F. Scott Fitzgerald writes "Life starts all over again when it gets crisp in the fall." Shorts are replaced with sweaters, tan lines fade, and school buses are back on the roads. Just as the leaves change color and animals take advantage of the harvest to prepare for winter, now is the best time to make a positive change in our own lives as well.
Autumn is a season of balance, renewal, and change. The autumn equinox (translated to "equal night" in Latin) is not just a metaphoric marker of trading beach days for football games, but rather a natural reminder of the importance of transformation and reflection. New Year's resolutions seem forced and superficial; who wants to make a serious change or start a new hobby in the middle of the cold, long winter? Now is the true time for self-improvement: in sync with nature, it's a new beginning to get healthier, smarter, and better.
The optimistic feeling of renewal Fitzgerald alluded to can be felt in the first crisp breathes of fall air. And this month, against a fall background, we feature an inspirational quote from Arthur Ashe, one of our favorite underdogs. Ashe was the first African American to win the men's singles at Wimbledon and the U.S. Open, and the first black American to be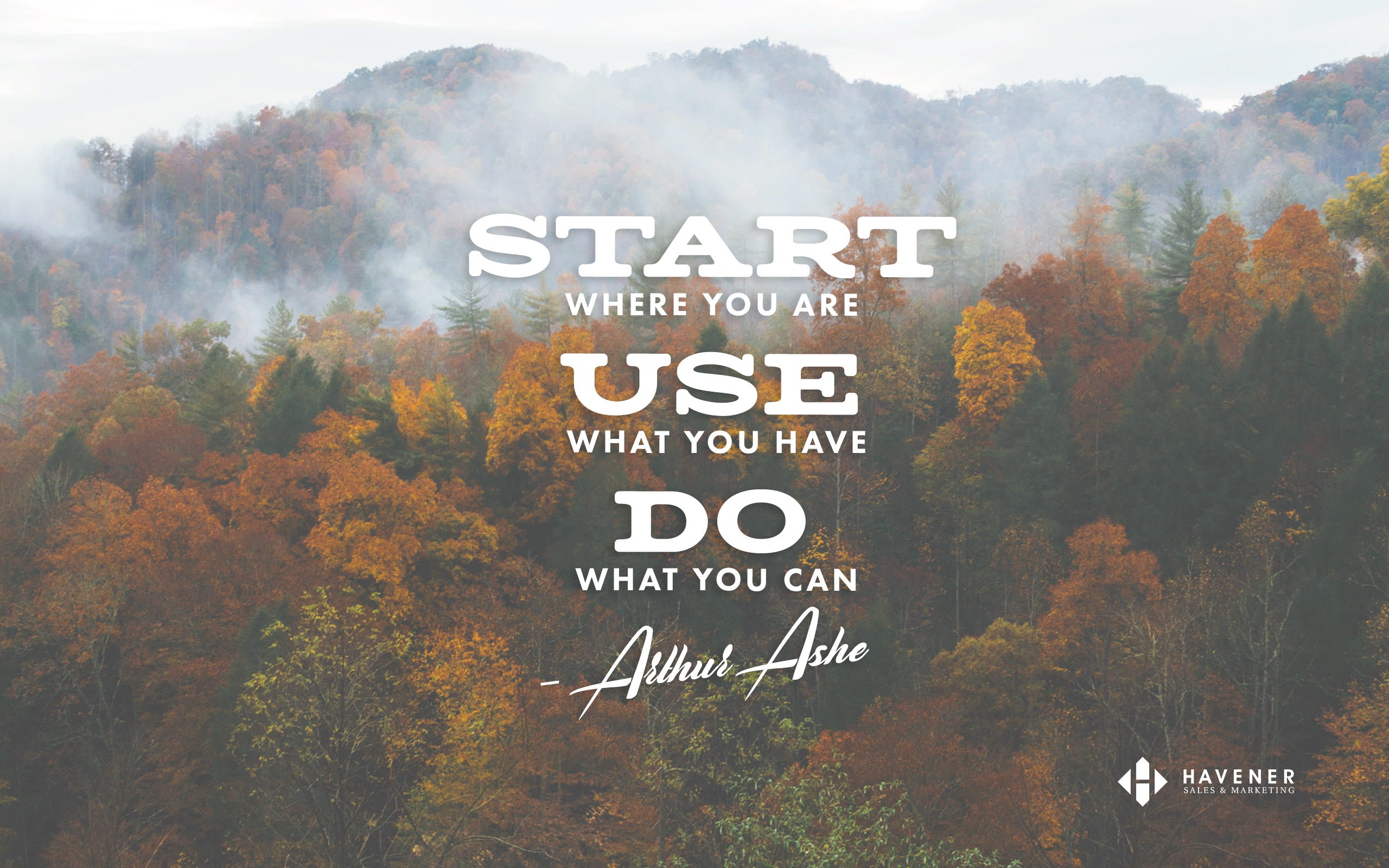 ranked No. 1 in the world. He was an inspiration to so many and we are excited to highlight one of his many amazing quotes.
Download our September wallpaper as a daily reminder of this fresh start and new beginning.
Download September wallpaper – Standard
Download September wallpaper – Widescreen
Download September wallpaper – iMac

If you like our wallpaper design for September, and don't want to miss future months, then be sure to sign up to receive our blog and other cool info directly into your inbox.
{{cta('76399fd2-27b8-4c9d-b3a8-1f8640650018′,'justifycenter')}}